Top Local House Cleaning Company in London Great Prices
Get The Professional House Cleaning Services That You Need From Our Company!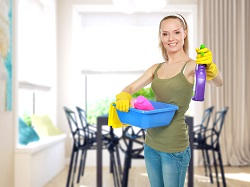 Everybody wants to come home to a clean, tidy and sanitary living space, but if you have a busy schedule, a large family or if you lack the motivation to get cleaning then this is likely to be a rarity for you and your family! More and more people are choosing to get a cleaner home with the help of professional house cleaning services, and End of Tenancy Cleaners can provide you with the best home clean in the whole area! Our company specialises in domestic cleaning that will leave your home smelling fresh and feeling clean, and with our competitive prices you'll wonder why you didn't hire us sooner! You can find out more information about the many ways in which our domestic cleaners can help you by picking up the phone and calling us today on

!
It doesn't matter how busy you might be, we all deserve to live in thoroughly clean homes, and our company can help you get the clean and sanitary home that both you and your family should have! Our range of professional home cleaning services include carpet cleaning, end of tenancy cleaning, deep cleaning and lots, lots more! Whether you want regular cleaners to provide you with house cleaning help or if you just want a one-off clean for a special occasion or end of lease clean then we can help you!
You might think that home cleaning services are going to be too expensive for your budget, but with our company you can think again! We provide excellent and professional cleaning services that are competitively-priced, so that anyone can get the house clean that they need for their home! Whether you're on a budget or even if you're just trying to save a bit of money, you're going to love our affordable and competitive prices! You won't see a sacrifice in quality to get you those savings either – we're dedicated to providing the best cleaning services in town, so no matter what it is you're looking for our professional cleaners are more than ready to help you!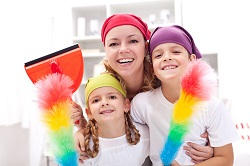 When it comes to house cleans you won't find a company more qualified, more dedicated or more affordable than End of Tenancy Cleaners. Our professional services help many people every single week, and with our excellent team members it really is no wonder that we're one of the best and most popular companies in the area! Our exciting range of services are perfect for your home, whether you're looking for cleaner carpets or a fresher-smelling kitchen! No matter what your domestic clean needs might be, our company can provide you with everything that you need for a more sanitary home – without you needing to lift a finger!
If you want to save yourself time, stress and effort whilst still getting the house clean that you need for your home then you don't need to look any further. Our house cleaning experts are just waiting to help you to get the thoroughly clean house that you need, so why not get in touch with us today? Hiring us is an excellent decision for you, your home and for your family, so get more free time in your life by giving us a call now! Dial

today for the answer to all of your domestic cleaning needs!